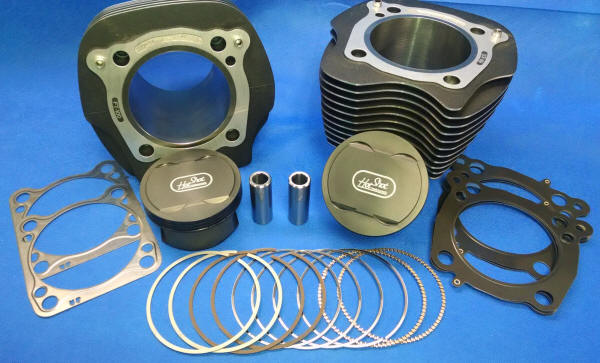 The Hot-Shot Motorworks 124" M-8 Big Bore Kit is now available. Our 4.250" (4 ¼") bore Milwaukee-Eight (M-8) Big Bore Kit is the largest available for your new engine. The kit is a drop on kit with no case boring required. This kit will enhance your torque and horsepower significantly depending on what performance components you put with it.This kit is supplied with forged hard anodized pistons, coated piston skirts, moly rings, thicker than stock oil scrapers, and MLS head and base gaskets.
Call and order yours today: 1-419-294-1997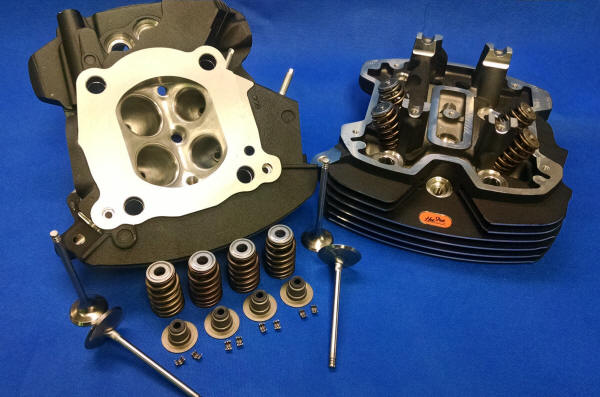 Hot Shot Motorworks now has Milwaukee Eight (M-8) cylinder heads available for Street/Touring applications. Hot Shot Motorworks has many years of 4-valve port design experience which allows us to leap ahead of other H-D cylinder head porters. If you are interested in significant performance gains in your M-8 engine contact us for your cylinder head needs.
Call and order yours today: 1-419-294-1997